Are you looking for a time and cost-effective solution to get rid of your green waste? Call us on 0422 536 055 to learn more about hiring our green waste removal services and skip bins.
We have the team and experience to get the job done. As a family-owned and operated business, our focus is on your needs.
Our skip bins for green waste
Most wheelie bins in Brisbane aren't designed to accommodate a spring clean of your garden.
A spring clean of your garden will likely generate a huge amount of green waste, which you won't be able to fit into a wheelie bin at one time. With green waste wheelie bins cleared fortnightly, you and your neighbours may have to put with unsightly piles of green waste for some time.
At Brisbane Skips, we have different sized skip bins to accommodate any amount of green waste. All you need to do is load them and we'll transport and dispose of them.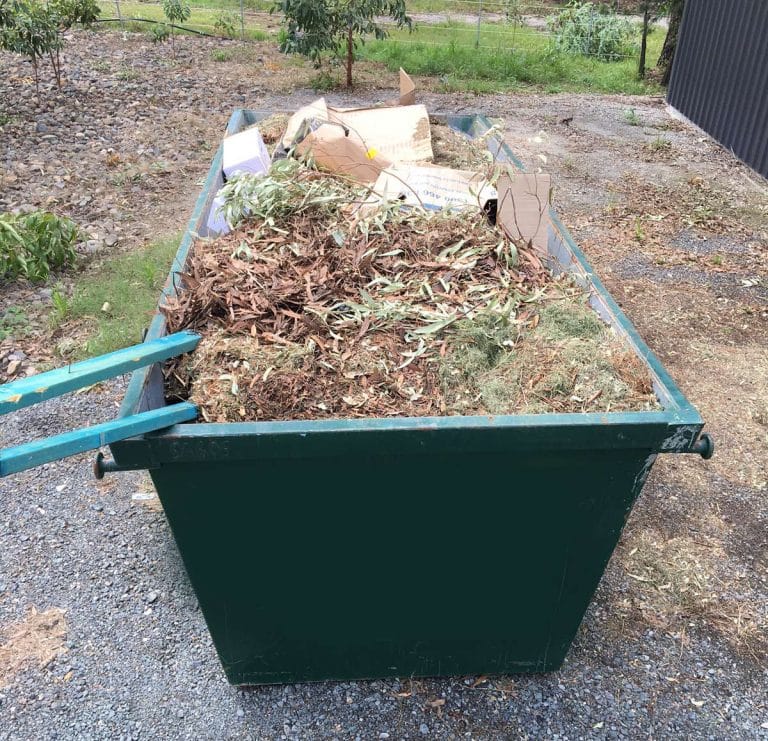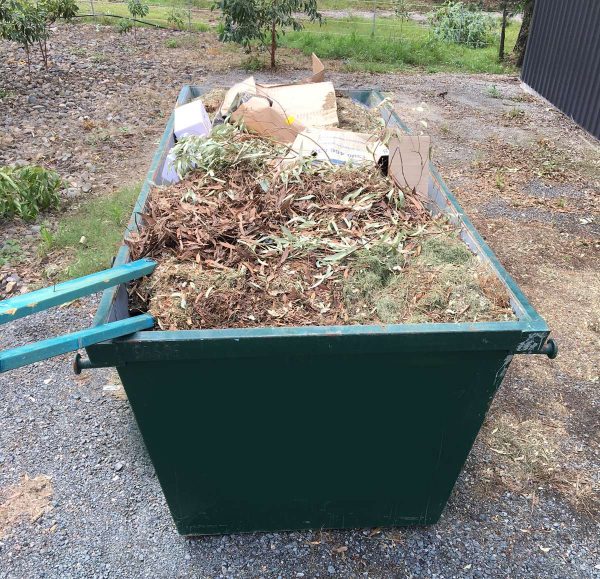 Hiring Brisbane Skips' skip bins for your green waste is much cheaper than man-in-the-van services, which can soon add up. Regardless of the amount of green waste generated, we'll have a skip bin to match it. All you need to is to decide when and how long you want the skip bin to be at your premises. Once you are done, we'll come and take it away.
With Brisbane Skips' green waste services and bins, you'll feel in control and less hurried. You can hire a skip bin for as long as you need – all it takes is planning on your part. What's more, there are no surprising add-on costs to worry about.
Quick removal of your green waste
The piles of green waste will be sitting idle on your driveway, back yard or front lawn for days and weeks if you rely on your council wheelie bins to clear them. Unlike garbage waste, your green waste isn't cleared weekly. Most councils clear them fortnightly.
Not only are they unsightly, but they can also be a haven for unwanted guests – pests and rodents! It's an unnecessary addition to your workload to get rid of them.
When you hire green waste removal services and skip bins from Brisbane Skips, you can rest assured we'll tow your skip away in a single trip once you're done. We'll even sweep away any bits of debris left behind!
An eco-friendly solution
If you're thinking there must be a faster way to remove your green waste, think again. Burning green waste is prohibited in most places. Not only is it a fire hazard, but it also pollutes the environment.
When you engage Brisbane Skips, we'll bring your green waste to designated transfer stations where eco-friendly protocols and practices are strictly followed.
At Brisbane Skips, we focus on your needs. From the size of the skip bin to the hiring period, you can expect workable and pragmatic solutions.
Call us today on 0422 536 055 or contact us online to find out more about the hire of waste skip bins Brisbane residents can count on.